COP26: the implications for investors
The stakes were high for COP26, amid grim warnings that the human race was at two minutes to midnight on tackling climate change. It marked the start of the 'decisive decade': scientists have made it clear that drastic changes need to be made in the next ten years to limit global warming to 1.5˚.
The stakes were high for COP26, amid grim warnings that the human race was at two minutes to midnight on tackling climate change. It marked the start of the 'decisive decade': scientists have made it clear that drastic changes need to be made in the next ten years to limit global warming to 1.5˚.
Greta Thunberg may have accused policymakers of more 'blah, blah, blah', but tangible commitments did emerge from the summit – on deforestation and methane, plus a carbon trading market and a Financial Alliance to ensure there is money available to make the transition.
Deforestation
Main sectors: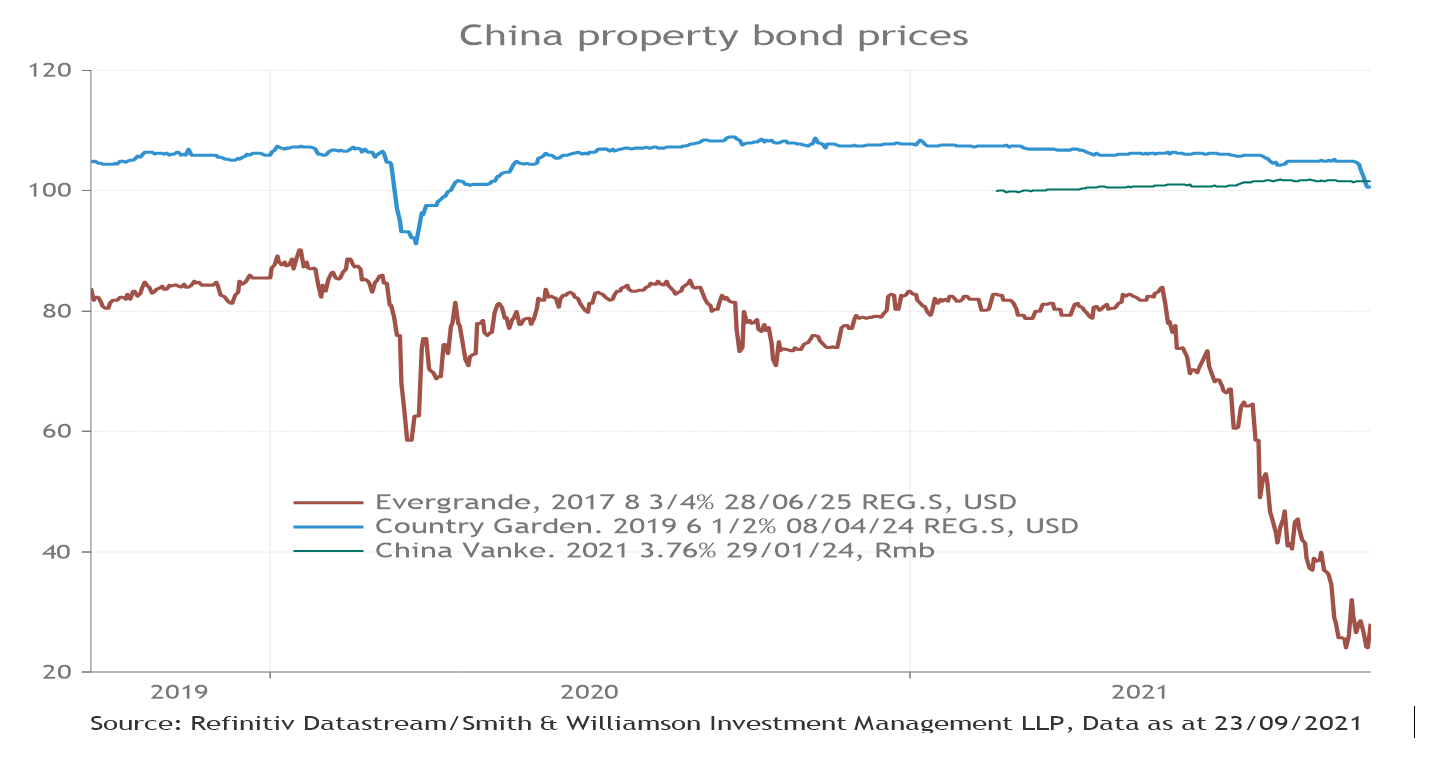 In the 'Glasgow Leaders' Declaration on Forests and Land Use' – 137 parties (including China, Brazil and the US, which cover 90.8% of the world's forests) have pledged to halt and reverse forest loss and land degradation by 2030. 15% of global carbon emissions result from deforestation and forest degradation.
The main sectors involved in deforestation are agriculture (chiefly cattle, palm oil, rubber, soy and timber) and mining. However, 30% of companies disclosing to the forests segment of the Carbon Disclosure Project (CDP) reported physical forest-related risks in their supply chains. The financial risks are material - with 151 of these companies disclosing an estimated total financial impact at $53.1bn.
A huge number of sectors also have high exposure to forest-risk commodities. A study carried out by WEF and PWC in 2020, found that for real estate, mining, chemicals and materials, transportation, retail and aviation more than 50% of their supply chain Gross Value Added (GVA) is highly or moderately dependent on nature.
From an investment point of view, it is vital to ensure that companies with a significant impact on forests have robust policies in place for sustainable forest management and restoration. Though it is difficult to monitor, we do try to verify this through our own research and by referencing a number of external reporting bodies, such as CDP Forests. It is likely that more countries will introduce more stringent regulations surrounding deforestation and land use. Where companies are not managing these impacts, they could face higher regulatory costs and fines.
Supply-chain dependency is a bigger risk for most sectors. Companies need to show that they have well-managed and audited supply chains and, ideally, are working with their contractors to ensure commodities are sourced responsibly.
There are also real opportunities for companies with comprehensive biodiversity policies in place, who stand to benefit from new business opportunities, access to new markets and an improved reputation with investors, consumers and employees. There is already a huge amount of innovation in certain sectors. For example, the global food system is a key area to address for both climate change and biodiversity loss, with opportunities in climate-smart and regenerative farming, plus alternative proteins and technologies that help reduce food waste.
Methane
Main sectors: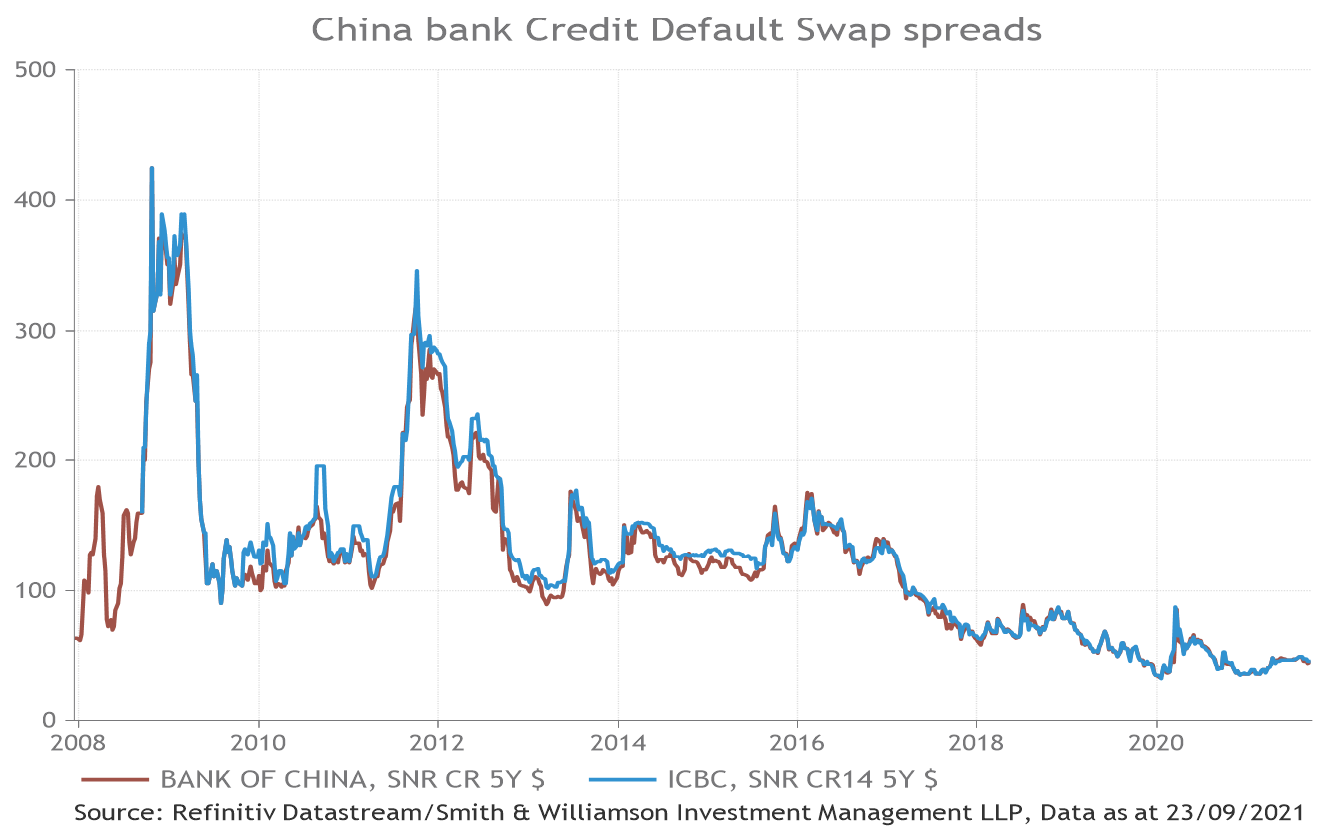 The US and EU announced a global partnership to cut methane emissions by 30% by 2030, compared to 2020 levels. This is an important step: methane is 84 times more potent than CO2 and a major contributor to global warming, but the deal excluded major emitters such as Russia, China and India and, as such, only covered about 50% of all methane production globally.
However, in the days following the global methane partnership, the US and China pledged to boost climate cooperation over the next decade. While the commitment was relatively light on detail, it did include steps on methane emissions, alongside the transition to clean energy and de-carbonisation.
The key sectors likely to be impacted by new rules on methane are energy and agriculture. Analysis from the International Energy Agency (IEA) shows clear scope for the energy sector to reduce methane emissions cost-effectively. Methane is the main component of natural gas and – unlike CO2 - has commercial value: the additional methane captured can be monetised directly. This is typically easier in the oil and gas sectors than elsewhere in the energy sector.
Gas can play an important supporting role in energy transition by replacing more polluting fuels; it may also deliver services that are difficult to provide cost-effectively with low-carbon alternatives, such as peak winter heating, seasonal storage, or high temperature heat for industry. There is increasing governmental support for energy companies to capture their methane emissions, while funding is also increasing for alternative energy sources and decarbonisation technologies.
Finance Commitments
The Glasgow Financial Alliance for Net Zero was chaired by Mark Carney and Mike Bloomberg and aimed to reorient the financial system towards sustainability and accelerate the transition to a net-zero economy. 450 financial firms with over $130 trillion in assets under management (two-fifths of the world's financial assets) have signed up.
These firms have committed to putting in place net-zero commitments by 2050, using science-based guidelines and covering scope 1, 2 and 3 emissions. There are interim targets for 2030. Companies must also deliver transparent reporting and accounting.
This should shift more funds towards more responsible companies in each sector. The focus is likely to be more on a sensible transition, rather than necessarily new technologies and renewables. There will be winners and losers throughout.
One way to identify companies with strong commitments to carbon reduction is cross-check for any externally verified commitments through the We Mean Business Coalition and standardised disclosures to bodies like the CDP.
Another key component is directing private finance towards vital projects for decarbonisation and we should expect to see more here. There is already huge regulatory change with regards to sustainable disclosures, reporting, client sustainability preferences and reporting on financed-emissions.
The global carbon market
After considerable wrangling, a last-minute deal was reported at the end of the COP26 summit on a global carbon market. The deal had been six years in the making and established a framework for the trading of carbon credits.
The new scheme creates two types of emissions credits, which helped address some of the issues that had caused previous attempts to breakdown. The first is a centralised system to trade carbon units, open to the public and private sectors. The second is a separate system allowing countries to trade credit to meet decarbonisation targets. In effect, countries that exceed their climate targets will be able to sell units representing emissions reductions to other countries to use to meet their own commitments.
A success?
We cautiously believe that COP26 was an overall success. It brought in commitments showing a positive trajectory that could limit warming below 2˚. The direction of travel is towards decarbonisation, so it is incredibly important that investors consider these factors, and the risks and opportunities that are generated from the low-carbon transition.
ESG is integrated into our direct equity and collective processes. All our portfolios are responsible portfolios and Smith & Williamson is a member of Climate Action 100+, involved in collaborative engagements to ensure the world's largest greenhouse gas emitters take necessary action on climate change.
DISCLAIMER
By necessity, this briefing can only provide a short overview and it is essential to seek professional advice before applying the contents of this article. This briefing does not constitute advice nor a recommendation relating to the acquisition or disposal of investments. No responsibility can be taken for any loss arising from action taken or refrained from on the basis of this publication. Details correct at time of writing.
RISK WARNING
Capital at risk. The value of investments and the income from them may go down as well as up and investors may not get back the original amount invested. Past performance is not a guide to future performance. Further information is available in the Key Investor Information Document (KIID), the risk section of the Fund's prospectus and the Fund Factsheet. Please read the KIID before making any investment decision.
Smith & Williamson Investment Management LLP
Authorised and regulated by the Financial Conduct Authority
Smith & Williamson Investment Management LLP is part of the Tilney Smith & Williamson group.
© Tilney Smith & Williamson Limited 2022
 Ref: 141421eb
Disclaimer
This article was previously published on Smith & Williamson prior to the launch of Evelyn Partners.