Changing business structures
Can the LLP structure cope with the demands of a modern law firm?
Strategies for growth – Can the LLP structure cope with the demands of a modern law firm?
The LLP structure is increasingly being seen as a constraint on growth and modernisation for legal firms. Fiona Westwood, Partner, Assurance and Business Services, discusses its limitations and the alternative options.
For almost two decades, limited liability partnerships have been the standard operating structure for professional practices. The structure seemed to have some notable advantages: it minimised the liability of individual partners, while, from a tax perspective, partners could remain self-employed.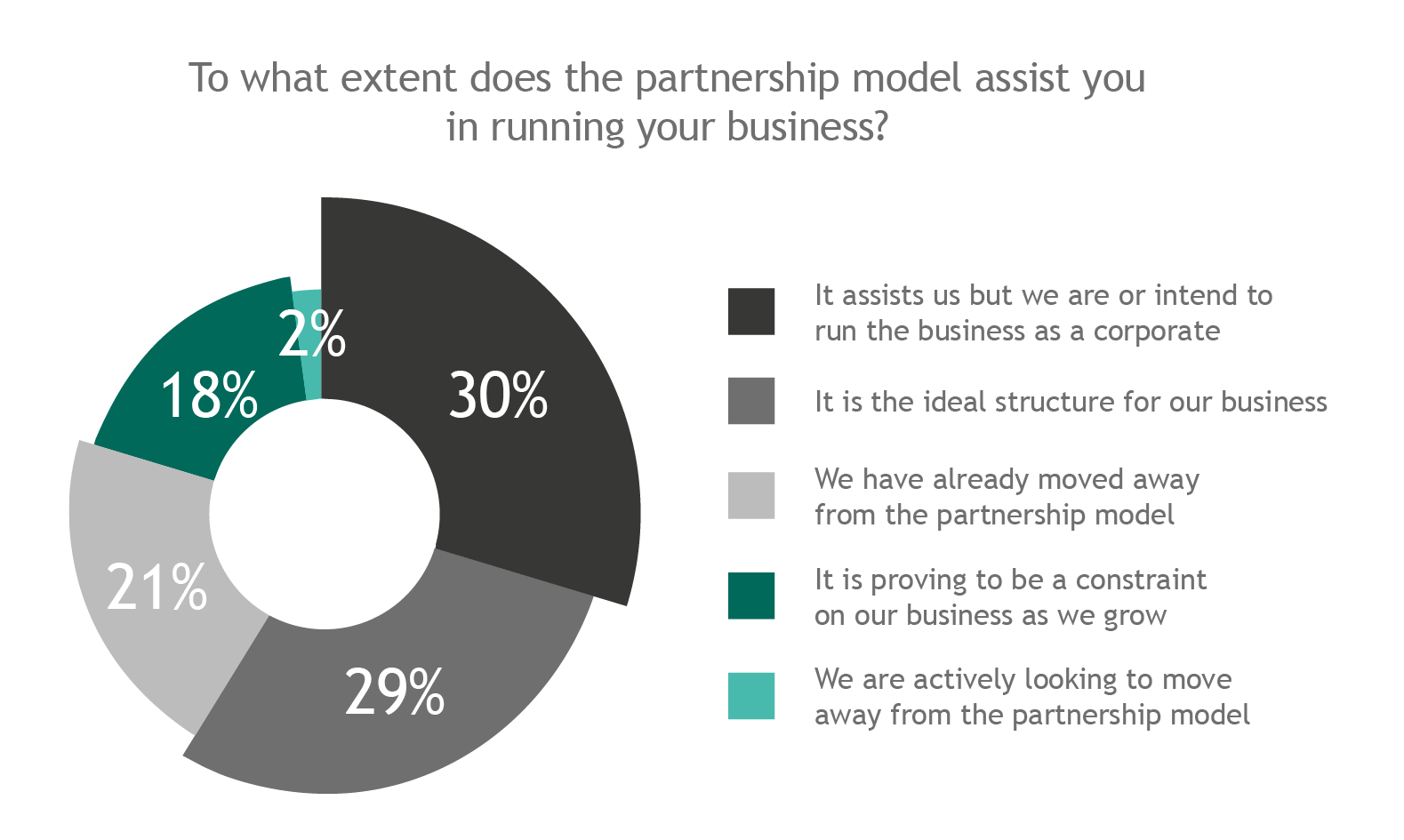 At the time of conversion from the traditional partnership structure, few firms considered alternatives in any depth. However, the legal world has changed. ABS reforms have allowed new competition, such as the large accountancy firms. Many law firms have started to consider adding consultancy services and other diversifying businesses on to their legal practices.
The LLP model doesn't make embracing new business lines easy. If a law firm wants to make an add-on acquisition or make large investments in staff or IT, it needs additional capital. Yet in an LLP, all profits are allocated to partners in the business in the year that they're earned and taxed on that basis. The structure doesn't facilitate the retention of working capital.
There is also the problem of staff retention. The LLP structure doesn't allow for any participation in the ownership of the business prior to achieving partnership level. A limited company, in contrast, would allow for share options and may enable firms to reward talent better.
Law firms need to weigh up the additional transparency requirements for a limited company. Equally, there are also tax implications – in an LLP, partners are taxed personally whereas a limited company brings requirements on NI and PAYE. A limited company structure may also bring in external shareholders, which gives a new level of accountability.
Some law firms have gone down this route. There is no right or wrong answer, but if working capital, staff retention, or the division of the business are a concern, then it is worth considering a change.
DISCLAIMER
By necessity, this briefing can only provide a short overview and it is essential to seek professional advice before applying the contents of this article. This briefing does not constitute advice nor a recommendation relating to the acquisition or disposal of investments. No responsibility can be taken for any loss arising from action taken or refrained from on the basis of this publication. Details correct at time of writing.
Disclaimer
This article was previously published on Smith & Williamson prior to the launch of Evelyn Partners.