Tilney wins Best Conventional Advisory Service
Tilney wins Best Conventional Advisory Service
The City of London Wealth Management Awards (COLWMAs) took place on 28 March 2018 and we are delighted to confirm that Tilney scooped the award for the Best Conventional Advisory Service.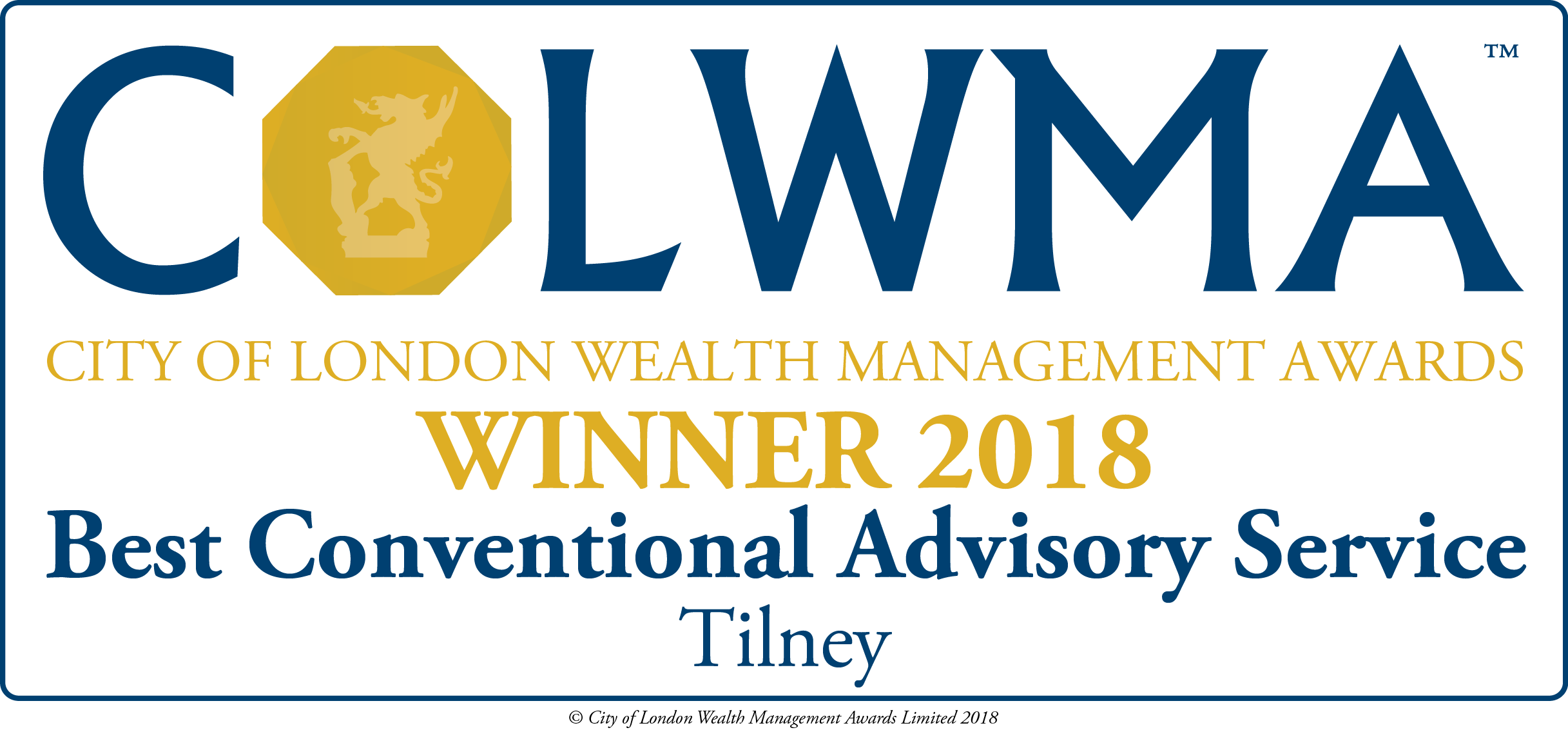 This is the third time our Investment Advisory Service has been recognised by the COLWMAs and this year, the winner was determined by a public vote. 'We see our win as a great endorsement by our clients and peers of the fantastic service offered by our advisory team,' says Sam Coppin, Director of our Investment Advisory service.
On an individual level, we're thrilled to announce that Anil Khiani, Managing Partner of Financial Planning in our London office, has been named Wealth Manager of the Year (Male). Winning this coveted title is a huge achievement and we are immensely proud that one of our own financial planners was selected from thousands across the country. 'I was delighted to be nominated and to actually win was a real surprise,' says Anil. 'It has been a great year for the London office, and I think this award can be seen as recognition of the calibre of the team we have here and the work that we've all done.'
Our services
Investment services
We offer a range of investment services, including our award-winning Investment Advisory Service. Whether you're looking to have your investments managed or would prefer to make your own investment decisions with the support of an investment adviser, we can help. Find out more about our investment services.
Our services are underpinned by a disciplined, rigorous investment process and delivered by some of the UK's most experienced and highly qualified investment professionals. Find out more about our investment philosophy and process in our guide to how we manage money.
Financial planning
Our financial planners can help with everything – whether it's establishing if you have enough money for the future, looking at passing on your wealth or creating a comprehensive financial plan.
To find out more about what our financial planners can do for you, download the guide to our Financial Planning Service.
Here to help
If you have any questions or would like further information on any of our services please contact us at contact@tilney.co.uk, call us on 020 7189 2400 or request a call back.
Disclaimer
This article was previously published on Tilney prior to the launch of Evelyn Partners.